We are running into an !issue where users are complaining that when calling some extensions internally, they see an (Available) tag after the Extension Name in the CID while it's ringing. (I know, real show stopper.)
I've only seen this referenced in one other unanswered thread here.
I have searched high and low on what would be causing this. I cannot find any feature or setting that enables or disables this tag. The weird thing is it isn't tied to DND, or if someone is on an active call. If someone is in a call (what I would imagine as "unavailable") it still shows (Available) in the Internal CID.
Other weird thing is some extensions don't have this tag and those extensions are identical in settings.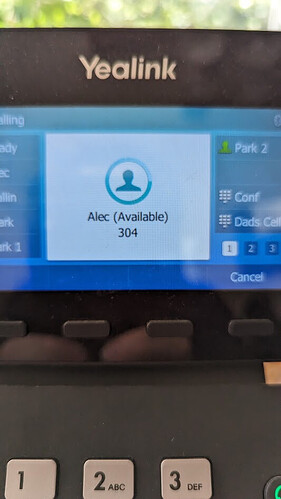 Has Tag,
No Tag,
Facts:
Extensions are identical in their settings and configurations.
We don't use UCP, (Though I found the thread about changing Presence Statuses in UCP.
Tried deleting the Presence State Module but that doesn't change anything.
We are using yealink T54W, and also softphone software (Softphone.pro and cloudsoftphone)
Version: FreePBX 15.0.37
I'm sorry I don't know when it started (Try to stay up to date on updates and things, but users just started complaining recently) Nothing relevant that I can think of has changed
I added an account in UCP for an affected user and was able to change the status to the different ones listed, but haven't found a way to not show it at all which is what we're aiming for.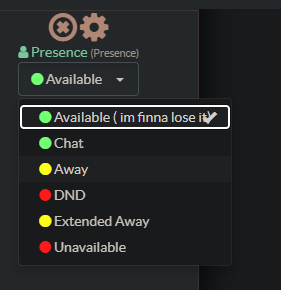 Any help or ideas are appreciated. Thank you.
Dicko, I know you're reading this. You've saved my life before, here's to you magically(through years of dedication and talent) knowing the answer