Hi,
I'm trying to auto-provisioning a P330 phone. But I have a problem with the wifi configuration.
Referring to the wiki : XML Configuration 4.9.0+ - Phones - Documentation
I can configure the following settings:
wifi_enabled
wifi_ssid
wifi_psk
But an important parameter is missing: the "Wi-Fi key type".
By default, it is set to "None" on the phone, which means that the wifi is not activated correctly: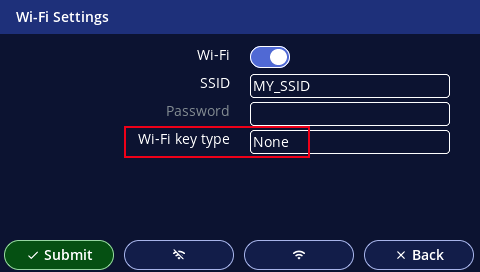 What is the correct parameter to put in the XML file to correctly configure the "Wi-Fi key type" parameter?
Thanks