Dear FreePBX comunity,
In our small business we have a cloudhosted installation of FreePBX 14. and it is working great!
But our route for inbound calls isn't complete. Our office is situated in our home and our warehouse is a couple of meters next to our house. We can handle one call at the time at our office, but we have a multi-channel sip-trunk. In our house and warehouse we have around 12 extensions active.
What we want to achieve is the next thing:
When an extension is busy, the next incoming call has to go to an IVR where the caller can chose to wait until te extension is available again, When the extension is available again, it has to ring all extensions again. But when someone calls and there is no extension that picks-up the phone after a certain amount of time, the call has to bet transferred to a mobile phone.
how can I achieve this with the 12 extensions we have? See the diagram for more info.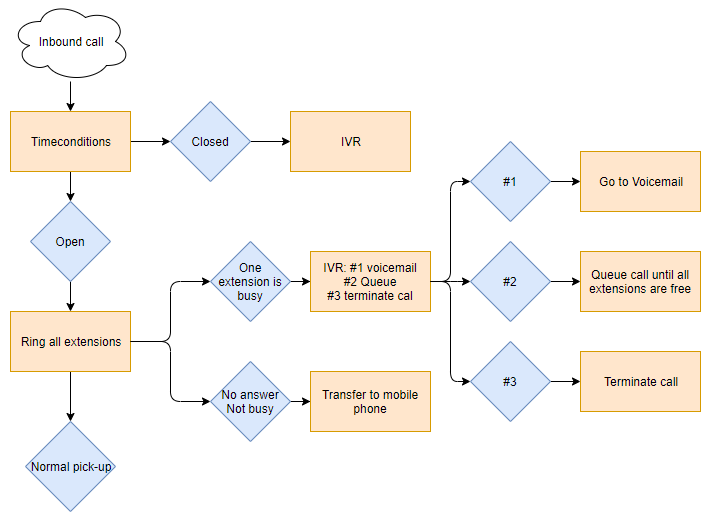 I hope you can help me with this! Thank you in advance!
Best regards from the Netherlands,
Berjan Schröer