After upgrading from FreepBX V12 to FreePBX V13 I get an error message when I go into System Admin and click on Network Settings - as follows: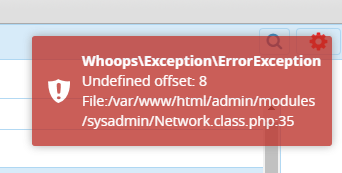 The Network settings also shows the following: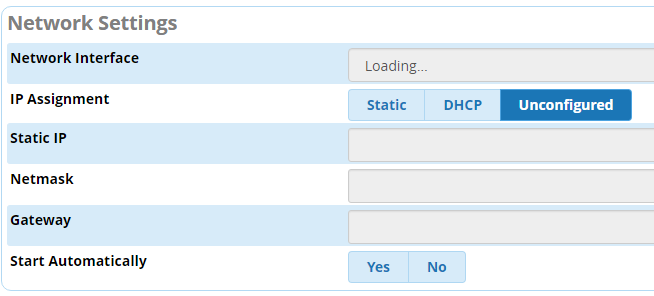 The installation is on OpenVZ and has been working fine on V12 - the problem just appeared when upgrading to V13.
Out of interest I get exactly the same message if I create a brand new clean install straight onto Centos 6.
I have created the Eth0: in OpenVZ, and as a result the installation does activate with schmooze and I have installed commercial models.
The issue does not appear to actually affect anything - YET.
FreePBX 13.0.143
Asterisk 13.9.1
Any help much appreciated.