Hello,
I'm presently running the v15 Distro and want to get to v16 with PHP7.4
I've seen the wiki page Distro - Upgrade to FreePBX 16 - FreePBX OpenSource Project - Documentation
And when running the checker from the Upgrade Tool I had a bunch of problems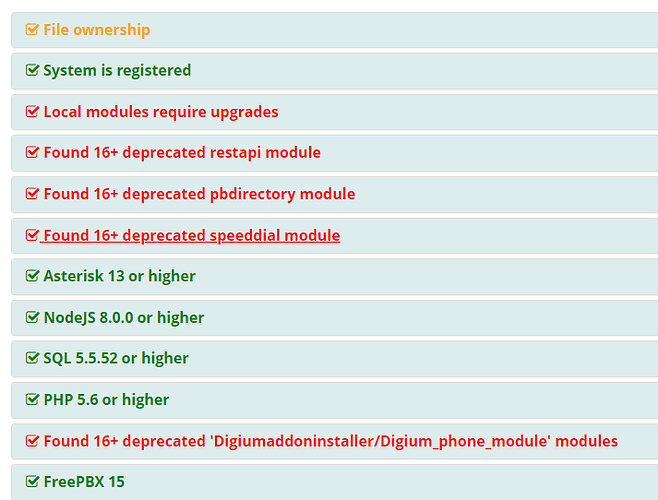 So sorted all of those except for call recording and voicemail, both of which don't give me any options to disable or uninstall.


Anyone got any ideas what to do here?
Or, should I forget the upgrade idea and build the new 16 iso and restore a backup of v15 into it?
Thank you
Nathan.