Hello,
I'm new with freepbx and i need an advice.
I installed SNG7-FPBX-64bit-1706-1 with Asterisk 14.
(FreePBX 14.0.1.1 Asterisk Version: 14.5.0)
My environment looks like this: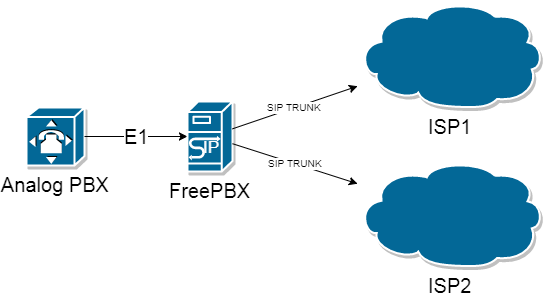 All I need is to redirect all calls from E1 equally to two sip operators.
In the inbound routes configuration I can set the destination trunk to one sip operator, how to add another?
Where do I make a mistake?
Can I ask for advice on where to look, what should I read?