So I have been unsuccessful at making a call inbound. Keep in mind I am semi new to FreePBX and the world of VoIP in general. Here is a basic breakdown of what is happening.
I have programmed a trunk from Flowroute: (been using them for a few months now!)
sip:ip.is.GOOD.masked:5060 2016-02-14 01:52:26 FPBX-13.0.62(13.7.2) - (Connect info from Flowroute Dashboard)
I added an inbound route and set DID to "Terminate: SIT" no tones heard. If I take the server offline then I get the default message from the provider. If I delete all details of the "Inbound Route" then I get the FreePBX default message (once only)
(Removed the log had a couple references I left laying around there that had private data!)
Do I need to adjust "Responsive Firewall"? I have no firewall on static IP's thru the gateway.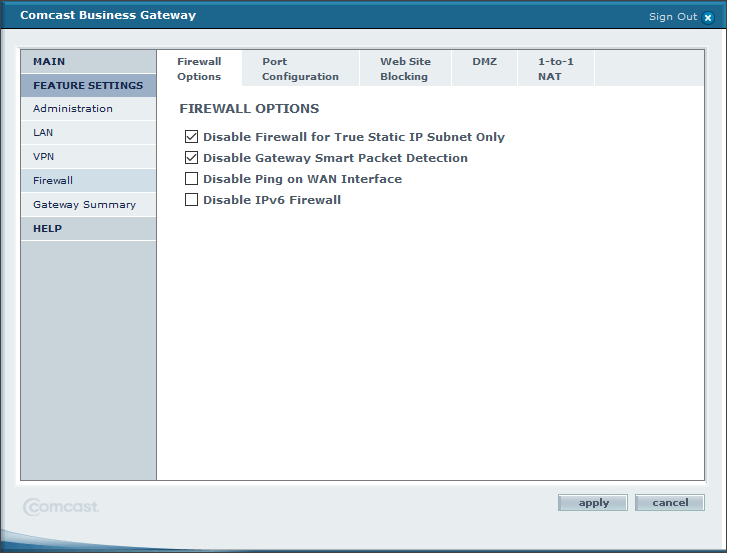 Also here is a link to a Comcast page about ports being blocked http://businesshelp.comcast.com/help-and-support/internet/ports-blocked-on-comcast-network/
I hope I have provided enough information for a little help, I know it is hard help someone who cant or wont provide enough information to start the conversation.