Hello,
I have this frepbx
PBX Version:15.0.23.6
PBX Distro:12.7.8-2203-2.sng7
Asterisk Version: 16.25.2
I need your help.
The services of My freepbx server are down very often. For example if i restart the server these services are running normally, but after 2 hours or one day these services are coming down.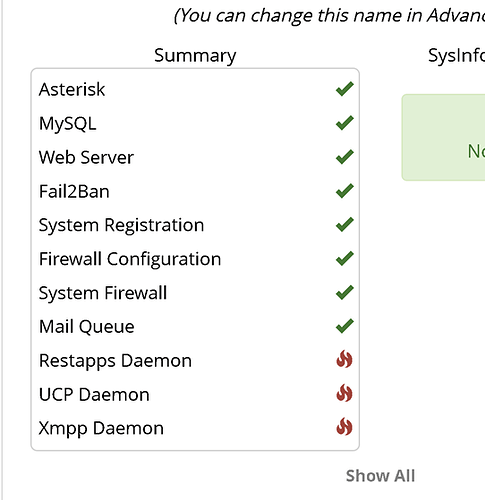 Can you help me?