Hello everyone,
I have one of customers Asterisk having POTS lines as well as PRI line. when we make call it always using PRI trunk . I want to set in FreePBX so that some of extensions when they dial out should route through POTS line.
I have outbound route and Trunk separately for POTS lines but it still routing through PRI .
here is my Outbound and Trunk setup.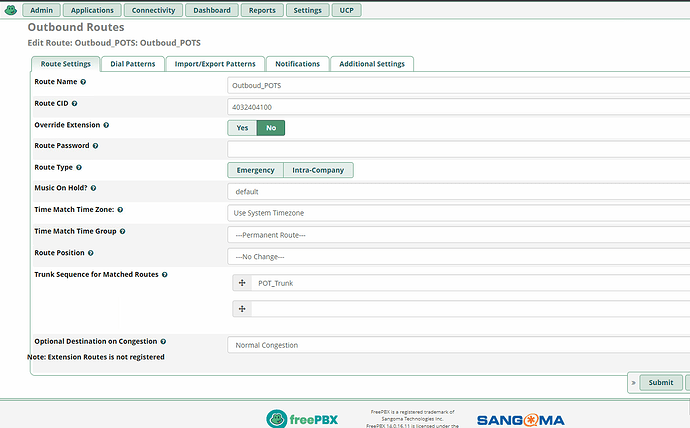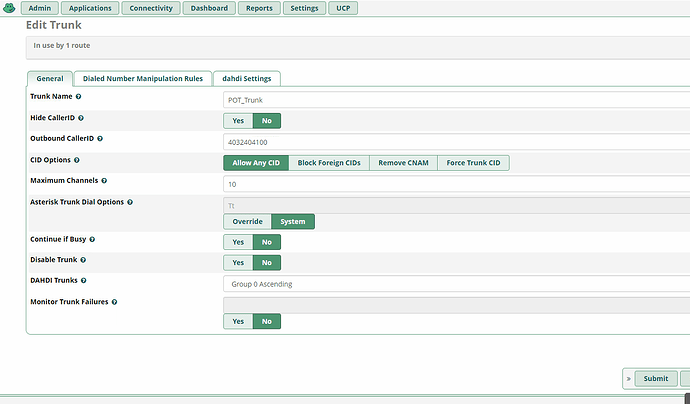 Thank you in Advance .