Hello,
I am running FreePBX 14.0.5.25 with around 40 extensions. All except 5 extensions are internal, the others are remote phones (all at the same IP address). Responsive firewall is running and has worked fine.
It has worked fine for about 3 months but for the past couple of days, the remote phones have dropped every few minutes. During this period the box has been totally inaccessible to the internet - except the IAX2 trunks to the provider stay active and the VPN connection already established (which we use to remotely support the system) works fine.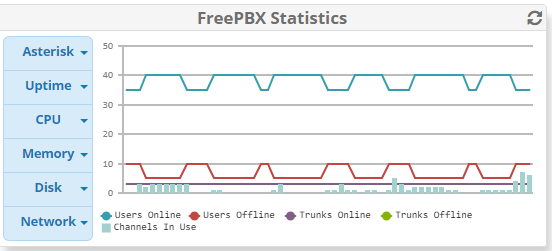 This is what the extensions are doing.
Where do I even start to diagnose this?!