Asterisk 17 removed PARKINGSLOT that has been depreciated since Asterisk 12.
While trying to trace down the problem, I found comments in the code referencing the depreciation, but they didn't actually fix it…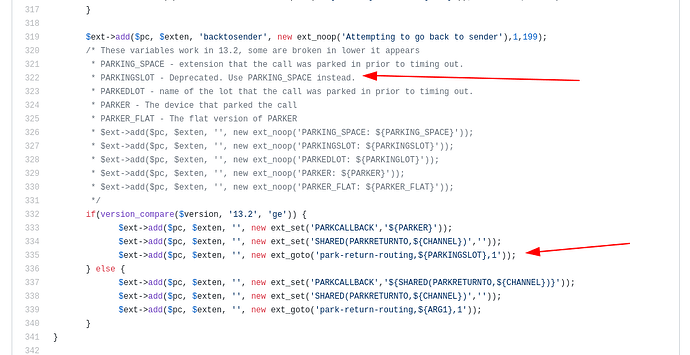 So I fixed it, and the other places that is was used.
https://git.freepbx.org/projects/FREEPBX/repos/parking/pull-requests/18/overview
Did it all before I thought to make a bug report. oops.