Hello , everyone , My server is running FreePBX 13.0.192.19 , and installed Outbound CNAM module. The module is written by @lgaetz, and is great.
Outbound CNAM module works ,but I just facing an issue, the Chinese characters were garbled on userfield.
Hers is the example: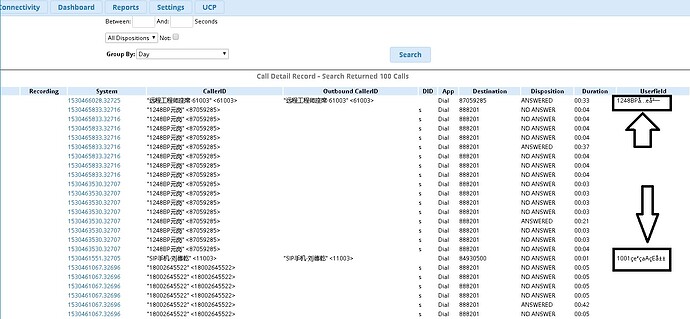 Please help me to fix it, thank you !