This is what is displayed upon clicking on Support VPN under System Admin.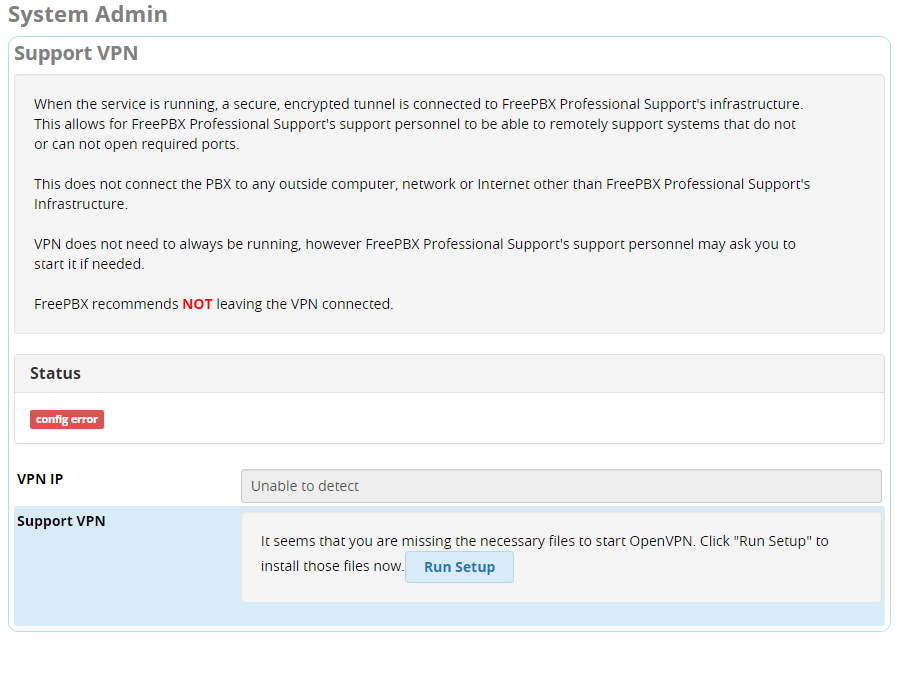 Running Setup does not resolve.
That means you are not setup in our system to allow VPN. Its used when you want our support staff to reach into your PBX and they have to allow it on our side to let you connect.
Ok makes sense. Just noticed the error message and figured I'd inquire.