Getting "Number not aswering" when I try to place outgoing calls. Incoming calls and everything else seems to work fine.
Errors indicate problem with outgoing trunk. All looks good in the SIPstation config: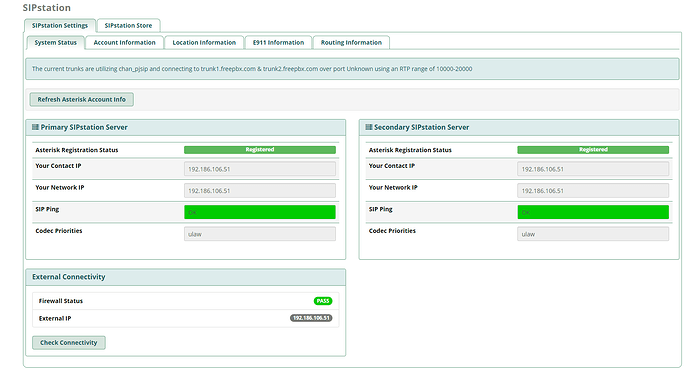 Outbound Route Config: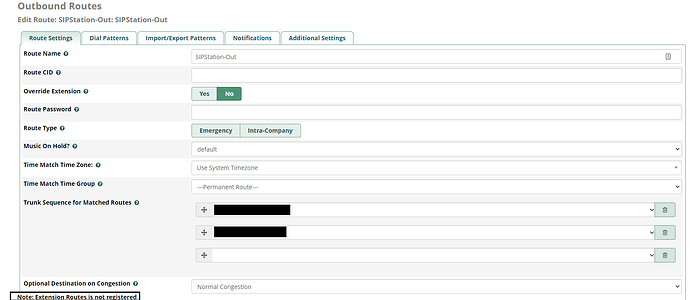 Setting the outboud CID solved the problem. Thanks!
This topic was automatically closed 7 days after the last reply. New replies are no longer allowed.