Updated two systems over the weekend and both are having the same problems this morning.
Memory is slowly filling up until the system fails to process calls.
Both systems were on Asterisk 15.5.0 and yum updated them to 15.7.2. One system was rebooted afterwards, one was not.
Everything was working fine until a few hours into day usage. Both sites contacted me that their phones were down.
I was only able to get into glances on one of the two systems prior to forced shutdown.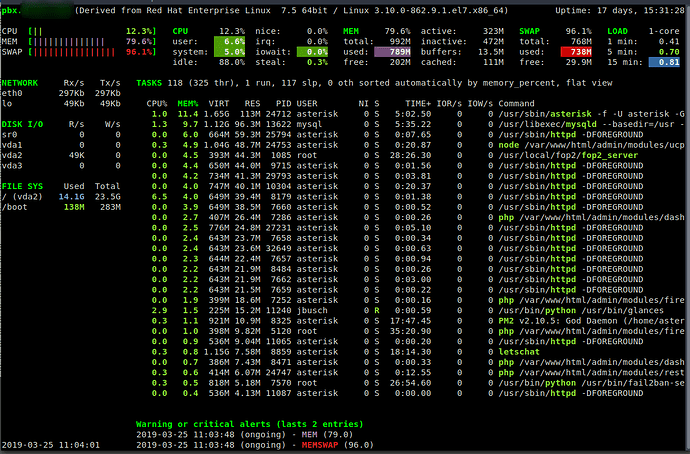 After reboot, both systems came up normal, but swap was used almost immediately. This has not normally been noted.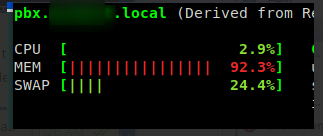 After an hour or so, the one system was failing to process calls again.
I reverted that one to the VM backup made right before the updates (so back on 15.5.0).
After almost 30 minutes it still has no swap used and I expect no issues.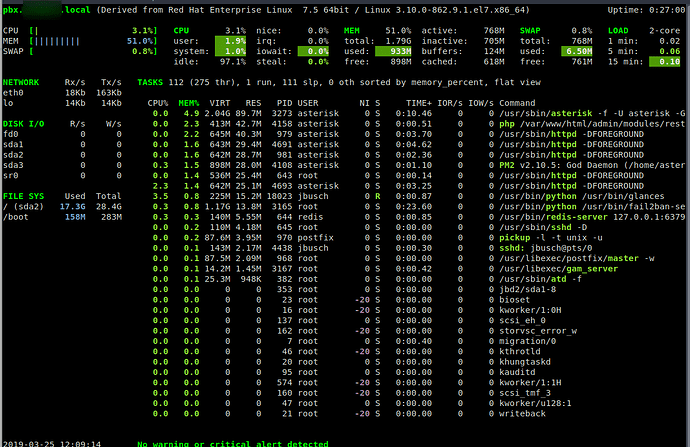 The second system is still on 15.7.2 but memory use is growing. It was 39% in that screenshot above.