Hi everyone I'm installing FreePbx; I run the command "" "" $ sudo ./install -n --dbuser root --dbpass "yourpassword" "" "" "and it gives me error 255 as you can see attached. I installed everything on a virtual machine of virtualbox; Asterisk was installed successfully.
Debian version is 11.00 so I guess you don't have to install php 7.3 as php 7.4 is already included.
I read on the net that it is a problem due to the php 7.4 version; however I try to install and then downgrade to version 7.3 (with this command "" "" php php-pear php-cgi php-common php-curl php-mbstring php-gd php-mysql php-gettext php-bcmath php- zip php-xml php-imap php-json php-snmp php-fpm libapache2-mod-php "" "" "), but I get the error on the php-gettext package.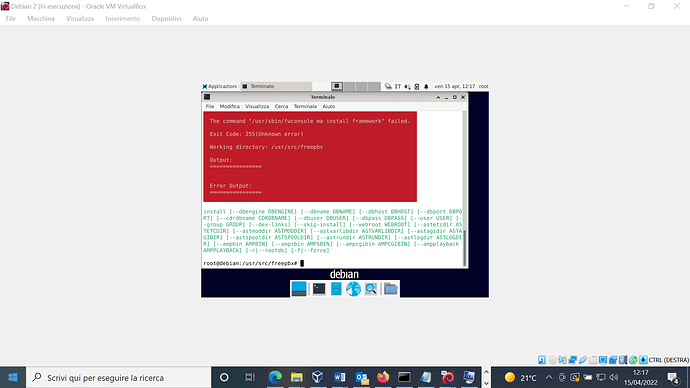 I also run the command $ sudo ./install -n to follow the menu step by step answering the questions but the result is always the same error 255 as per attached image.
Can someone help me?
Thanks