Hello,
I need to send call form a specific phone number to "Terminate Call"I read on another topic on this forum that I need to use CID match.
I try but I don't understand where to put the number to block: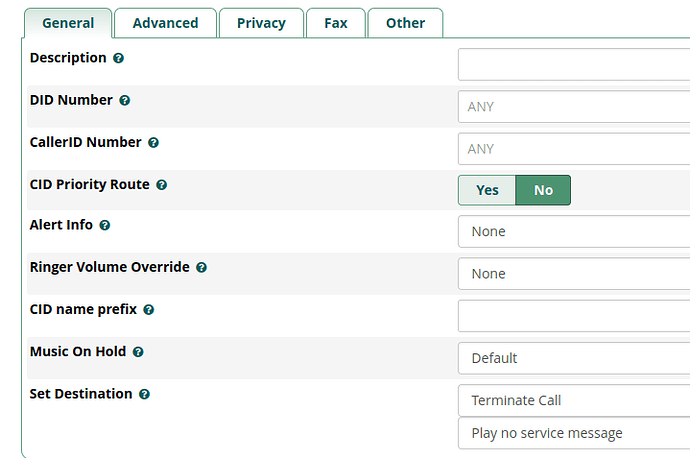 It tell to use an inbound route and enter the number stating by a underscore. Do I need to put this number in DID or CID?
Thanks!
Guillaume