Hi
I have an issue when configuring my OpenVox GSM Gateway to work with freepbx.
I configured Inbound Outbound routes and trunk on my freepbx server.
I also configured the OpenVox Gateway using this guide https://openvox.cn/pub/documents/other_documents/Quickstart_Guide_of_OpenVox_GSM_Gateway_VS_GW1202_4G_Connect_with_Elastix_Server.pdf but It seems not to be working.
Theses are my configuration below.Could someone can help me?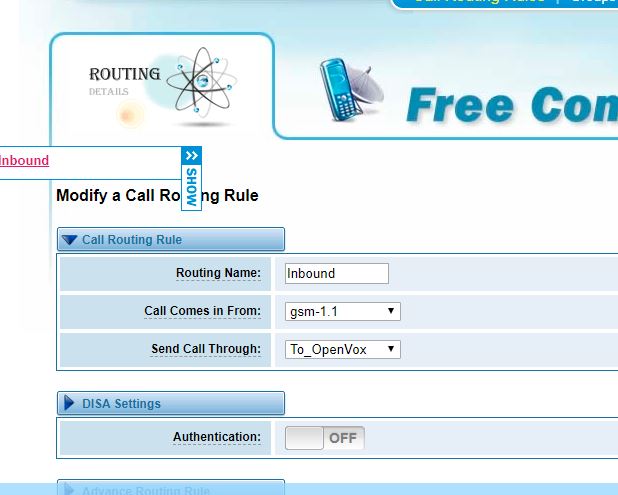 Thanks