Hi, have question - how to hide "Delete" button at User panel → Call Monitor ?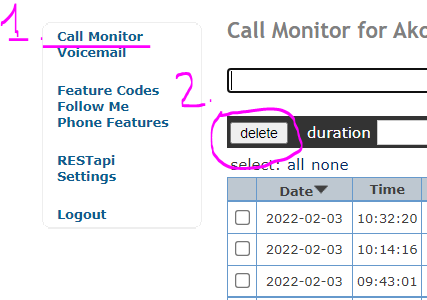 What version of FreePBX is this? 12? Earlier? If so, you're way past EOL and should have a plan to migrate to a supportable version.
To answer the question, there is no supported way to disable the delete button, you would have to code it yourself.
Hi, Freepbx version 2.11
Thanks for answer to code it by myself, if I choose exactly this option, what file should edit? Can you help?
If you had asked a decade ago when this version was current, someone might have been able to assist. I expect not anymore.
Edit the file
/var/www/html/recordings/includes/main.conf.php

Find $CALLMONITOR_ALLOW_DELETE
Set it to 0.
Man thanks alot - it works all done!!! It's MAGIC)))