Using either 15.0.33 (released) or 15.0.35 (edge) it fails.
Using 15.0.33 it broke installing framework, but the script kept running, finally ending by saying it completed successfully…
Ticket opened: [FREEPBX-23650] FreePBX 15 to 16 Upgrade failure - Sangoma Issue Tracker
So I reverted the snapshot and tried 15.0.35 from edge…
Nope it said not enough disk space. Some how 13.81GB is less than the required 2GB.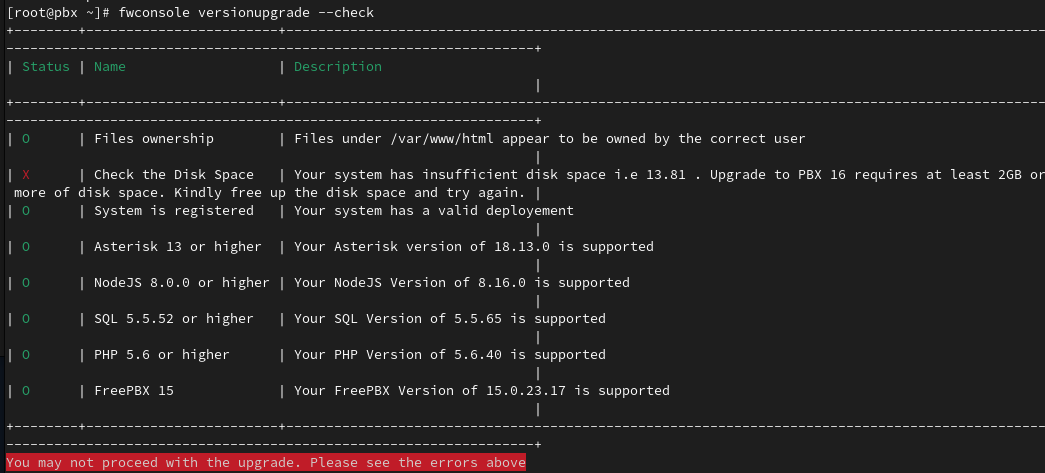 On a whim, I tried to pull tag 15.0.34 and it existed. Currently running the upgrade with that version, as it did not contain the disk space issue that is in 15.0.35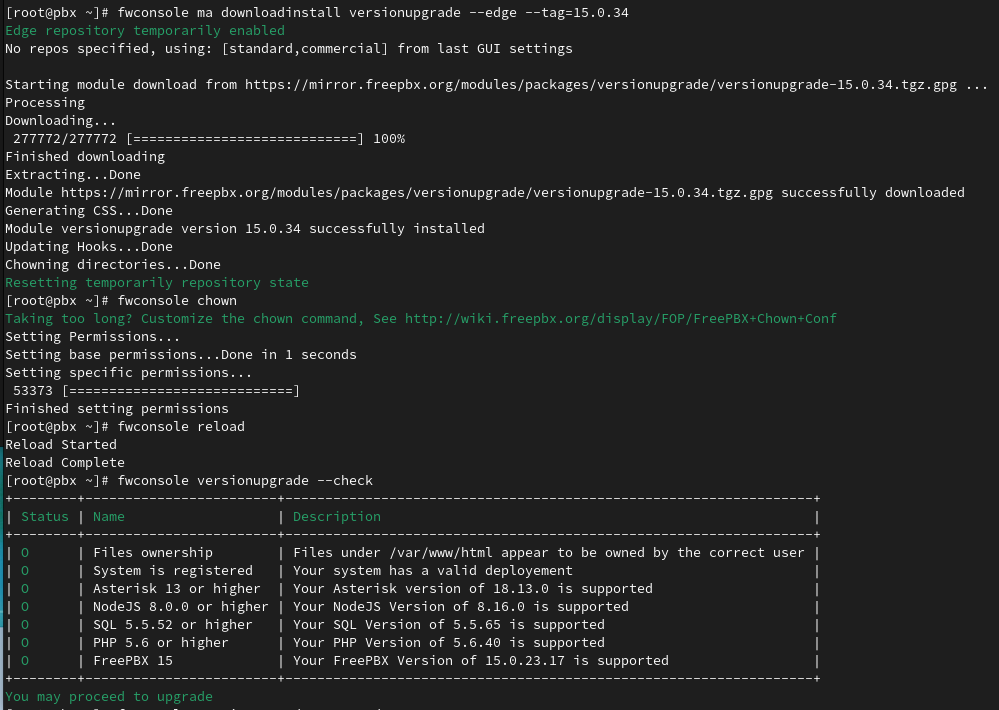 I won't know if that works for an hour or so, because this step takes almost an hour on a VM with 1vCPU.