This is the topology:
one doorphone Akuvox R20B
one PBX freepbx 13 with Asterisk 13.7.1 (chan_sip)
multiple indoor phones
Codecs ulaw and h264.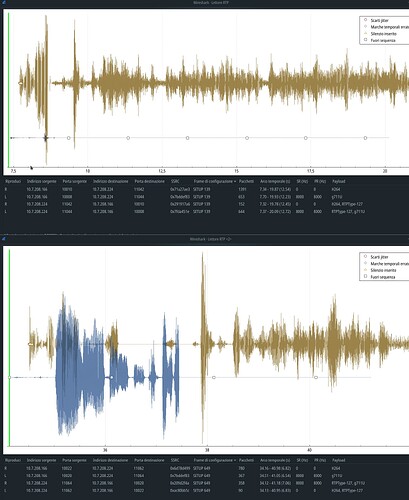 Up image with NEW firmware: good audio one way.
Down with OLD firmware: good audio both ways.
Wireshark show in the upper right legend show problems on both firmware, but with new firmware (same settings): the audio is fragmented, metallic (only one way).
Can you please tell me what can I do before asking to manufacturer?