I followed the advice of Jared's thread, here
and the upgrade failed, and this is the error I was getting.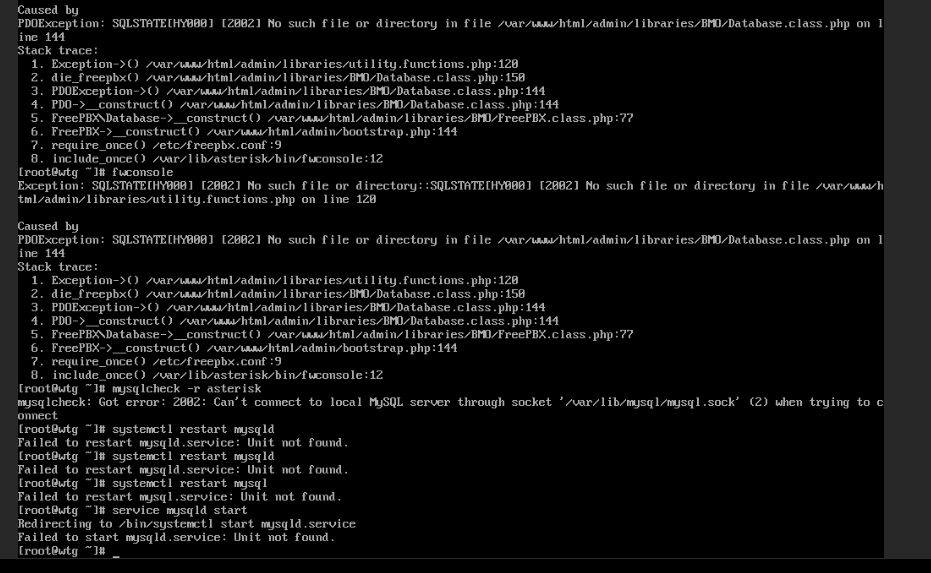 The PBX was working fine before the upgrade, and then after it would just show this message.
I did try to restart the service, and i rebooted the system but neither of them landed me in a working SQL situation. Luckily this was on a VPS so i had a snapshot I was able to roll back. Any tips or suggestions would be great. Thanks!