Hello,
In EndPoint Manger Sangoma has a redundancy section where you can enter a secondary Sip Server.
We have setup Extensions on both Server's exactly the same, Names, Passwords Etc.
Attached is the setup on EPM.

And this is how it looks on the phone after provisioning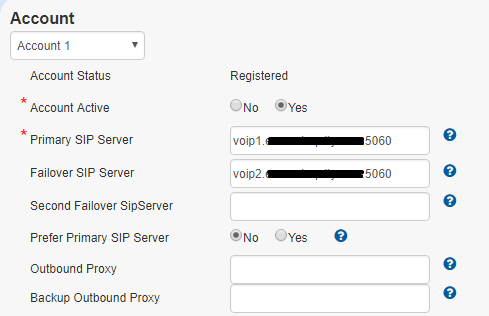 However, it does not Register on the Secondary Server.
We tried Powering off the Primary Server, rebooted the Phone, it does not register.
We tested with a Yealink Phone, registered Manually to Both Servers, it keeps registration on both servers, and when the Primary went down we were able to place and receive calls on the Secondary Server - which means that there's no registration or network issue on the secondary server.
Can anyone please explain me what's wrong here?
Thanks