I'm having a problem getting distinctive ringing work with the D10 handsets. I want a different ring for internal vs external. Distinctive ringing is working just fine on the s505 phones. I'm using freepbx 15.0.16.75 w/Asterisk 16.11.1. I've attached the screenshots of the settings for ring tones in my inbound route and EPM. I did come across the topic below that talks about using new alert info but I have no idea where I would configure this. Anyone else encounter this?
https://community.freepbx.org/t/new-alert-info-format-disrupts-distinctive-ringtone-on-some-phones/57003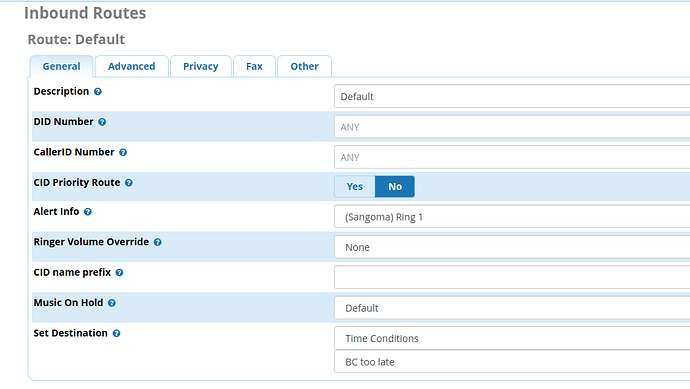 UPDATE
I also found the link below which provides the syntax for an alert-info header to use with the DC201 but I'm not sure where I would configure this in freepbx.
https://wiki.freepbx.org/display/PHON/D10+DECT+Ringing+Tones