I've previously been able to use the "Originate Call" function when I click on a phone number hyperlink from within the UCP voicemail or call history widgets. Today, I'm getting an error "error Forbidden":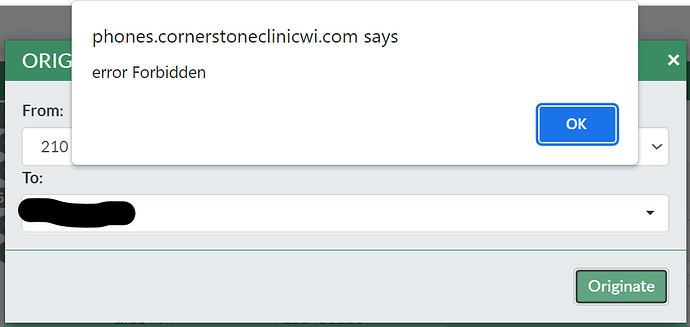 …with no further information.
I've tried to look up a global (or user-specific) setting permitting UCP users to originate calls or not, but can't find anything like that.
Wondering where to start debugging this.