Please assist.I cannot apply config i get these errors on Gui and console.
Thank you.
FreePBX 14.0.16.11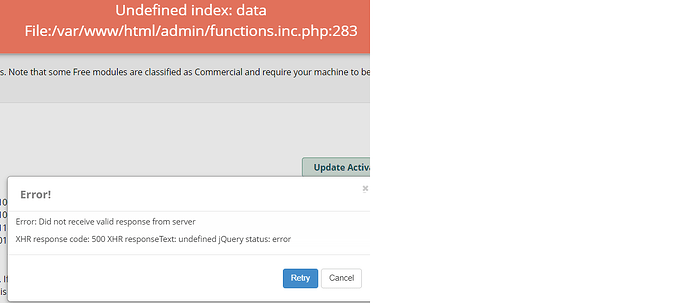 Try fwconsole reload -vvvv to see if you get more output
That said picture 1 looks like an activation attempt and picture 2 looks like a reload attempt.
For 1 I would suggest basics like dns. Make sure you can talk to ipv4 etc.
This topic was automatically closed 31 days after the last reply. New replies are no longer allowed.