Hello I am using FreePBX v13.0.190.7 with Asterisk v13.11.2 and now I get an error every time the FreePBX adds a new phone or remove ones either by manually entering it in the End Point Device Manger or just when creating an extension and adding the telephone information into the extension itself so you don't need to add it through the End point device manager.
Here is a picture of the error: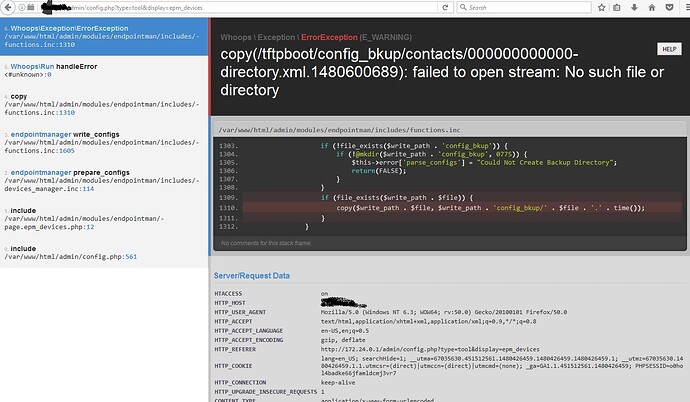 This what happens when I try adding a phone, I see it is saying it is looking for a file.
I am using VVX 500 phone template from the package: SoundPoint/Station/VVX In-Production Models
The telephone is added even if there is an error message. It is more annoying than not working, I just wonder why it is doing this and how can I remedy the situation?
Thank you,
Bumbaa