Good Morning Colleagues
I hope you are doing good and safe .
I have successfully installed Asternic and configure it successfully . I can see different reports from the configured Queue.
I have one question so far.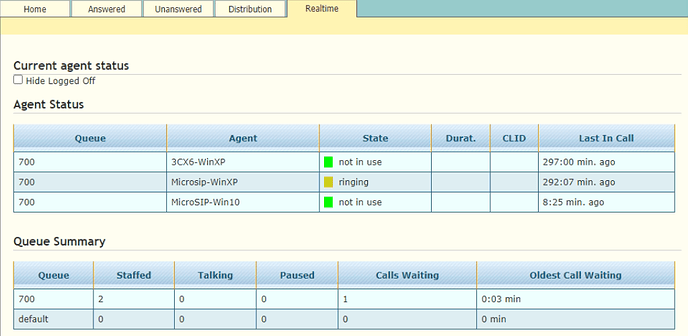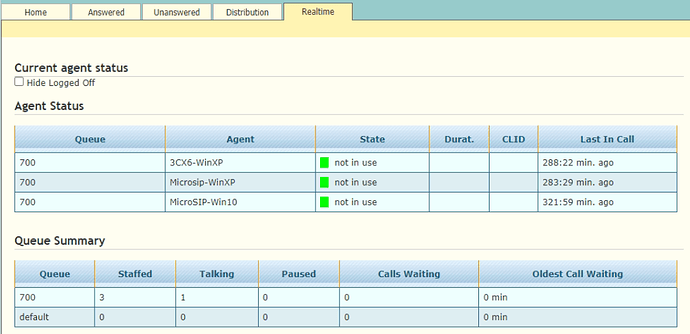 While there is a call received at the queue , I can find the phone that ringing has the state "ringing" in Agent Status table which is logic and make sense (as in the first attached picture).
When the call is answered , The queue Summary table indicate that there is 1 call in action "Talking has value 1" but in spite of this the state in Agent Status table is "not in use" for all agents including the agent in call which is not logic . I could expect to find the state to be something like "busy" or "In Call" for the agent in call.
So kindly advice.
Best Regards